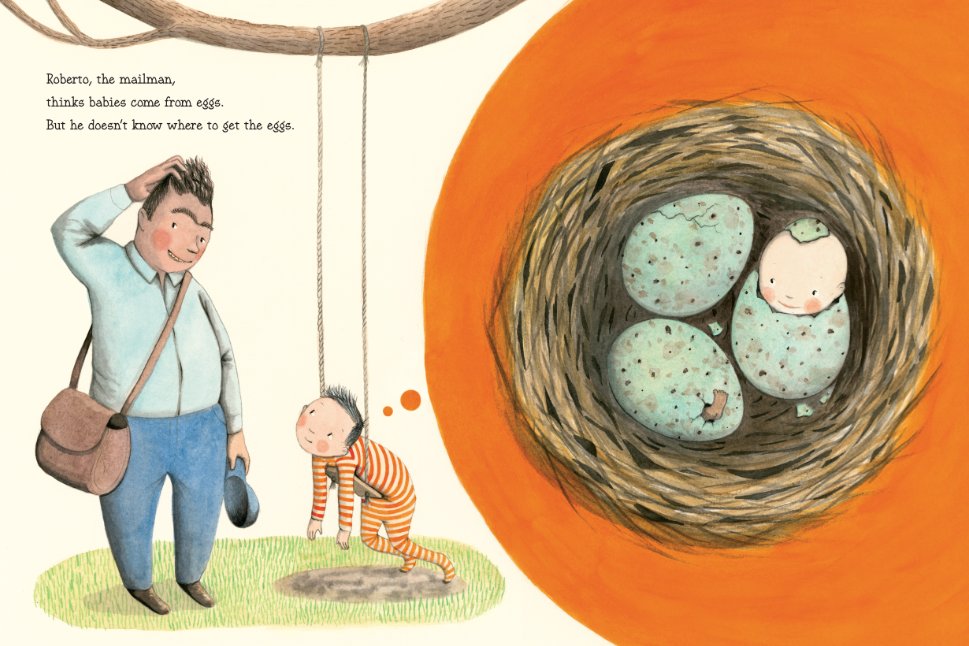 'The Baby Tree' Tells Kids Where Babies Come From So Parents Don't Have To
From: huffingtonpost.com
If you break out in a cold sweat just thinking about talking to your kids about where babies come from, you're not alone.
In a trailer for Sophie Blackall's new book, The Baby Tree, it's clear that parents don't straight-shoot when it comes to the birds and the bees. Their explanations about where babies come from range from a cute "mommies grab them from the hay," to the strange "they order them online."
How parents are ruining youth sports
Adults should remember what athletics are really about.
From: bostonglobe.com
Not long ago, I was invited to speak at the annual banquet for an "elite" youth hockey organization. Before dinner, the organization's president mentioned how he and his neighbor, another hockey dad, had seen the need for a top-tier program in their area, and how much planning and money it had required to create one. He rhapsodized about the championships his teams had won in their first two years of operation. He also said his 6-year-old son and his neighbor's boy were hockey-crazed best friends — or at least they used to be. His neighbor's son was not selected for the mite team that first year, and the two men and their boys had not spoken to each other since.
One life – One Calendar
From: drgreene.com
For a long time I kept two separate calendars: one for work and one for home. I thought it was necessary to keep two very separate schedules in order to be in control of both facets of my life. I wasn't working with men who were open about what they were dealing with outside of the office, so I followed their lead and never talked about my mothering dilemmas. What kind of weakness would I be exposing if I told them that an elementary school teacher was getting under my skin?
Nor did I want to think about what might cross my boss's mind if he saw an entry for a second-grade Halloween party on my Tuesday morning calendar. My calendar became a microcosm for what I felt I was battling in the rest of the world.

Is All Yelling Harmful?
Understanding the differences between loud and hurtful yelling.

From: yummymymmyclub.ca
I think the key message in this study is that repeated, verbal assault is the same as repeated, physical assault. It's a matter of clarifying what yelling or shouting means versus harsh verbal discipline. The big difference is that yelling or shouting could just be a volume thing. This is much less harmful. When verbal discipline affects the core of a person's being, that is where the harm lies.

How Free Play Can Define Kids' Success
From: kqed.org
Free, unstructured playtime gives kids a chance to discover their interests and tap into their creativity. It's a crucial element for building resilience in children, an attribute they'll need in order to become happy, productive adults. That's Kenneth Ginsburg's thesis and the core of his book Building Resilience in Children and Teens.